Who's Who Top Artists (2020)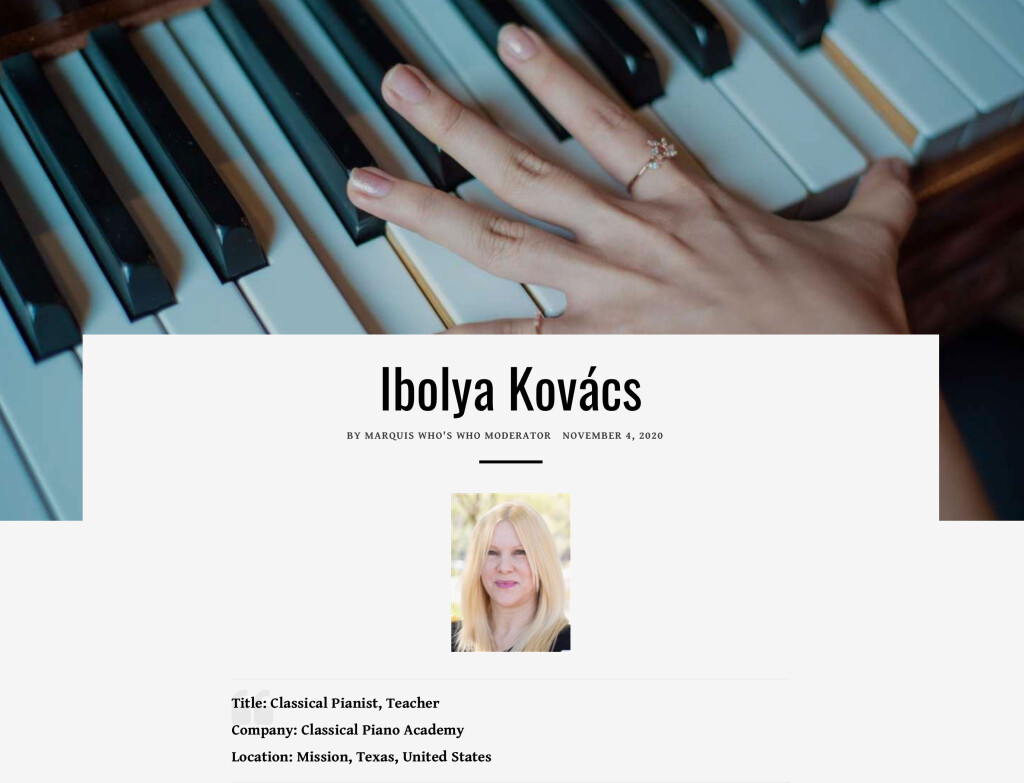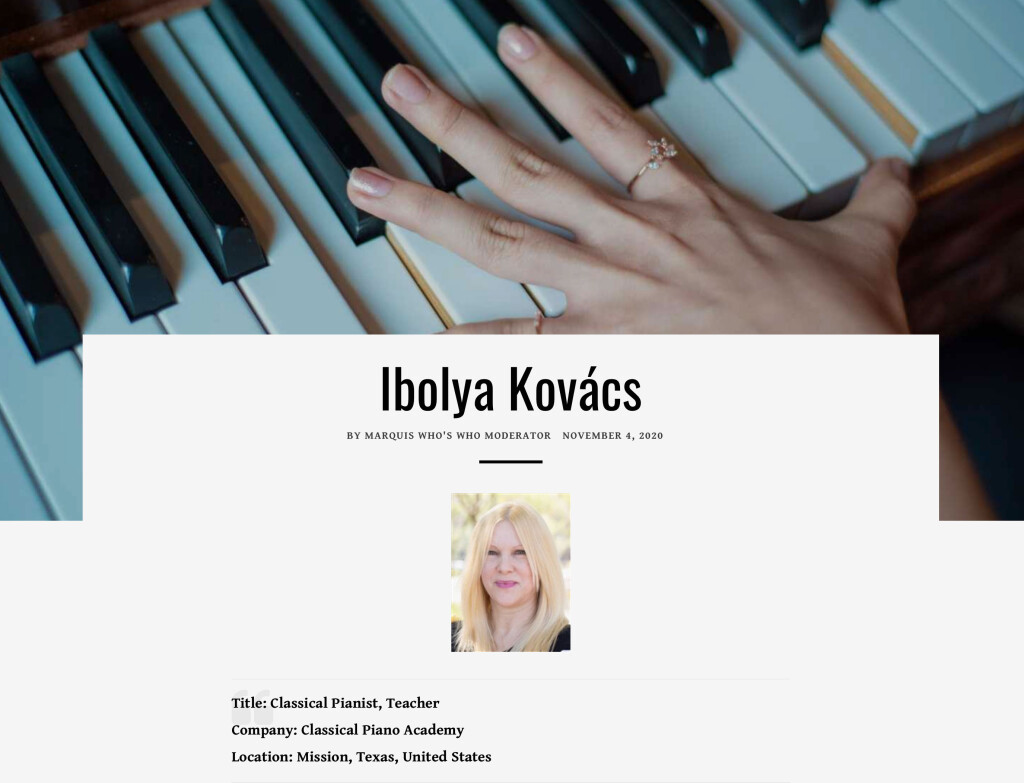 Ibolya Kovács, Classical Pianist and Teacher at Classical Piano Academy, has been recognized by Marquis Who's Who Top Artists for dedication, achievements, and leadership in music education.
Beginning music classes in the first grade in her native Hungary, Ms. Kovács has utilized her musical prowess throughout the rest of her life and professional career. Graduating from the prestigious Franz Liszt Conservatory of Music on full scholarship, she received dual degrees in classical piano and music theory under the distinguished professors Zita Szalay, József Gábor, Mariann Spiegel and Miklós Szabó. From there, Ms. Kovács emigrated to the United States and settled down in Los Angeles, California, where she continued her studies in piano performance with her mentor, Judit Pfeiffer Neszlény, a highly esteemed Hungarian concert pianist. Likewise, she also taught classical piano, gave solo recitals, accompanied opera singers and choirs and performed with chamber orchestras.
Upon her relocation to the Rio Grande Valley of Texas, Ms. Kovács spearheaded the Classical Piano Academy alongside Alejandro Gonzalez Guzmán in 2004. Dedicated to teaching her students the European authentic, classical piano performance, she was named to the Piano Guild USA Hall of Fame in 2017. She attributes her success to her self-discipline, education and passion for music. In addition to her teaching, Ms. Kovács is recognized as a judge for the National Piano Guild in Austin, Texas and various piano festivals and competitions. She is proud that many of her own students have been prizewinners at international, national and state-level piano competitions and many of them today lead prominent music careers as performers and pedagogues. In five years' time, Ms. Kovács would like to dedicate more time to recording her music. Presently, she maintains affiliation with the California Musical Association, National Guild of Piano Teachers and American College of Musicians.